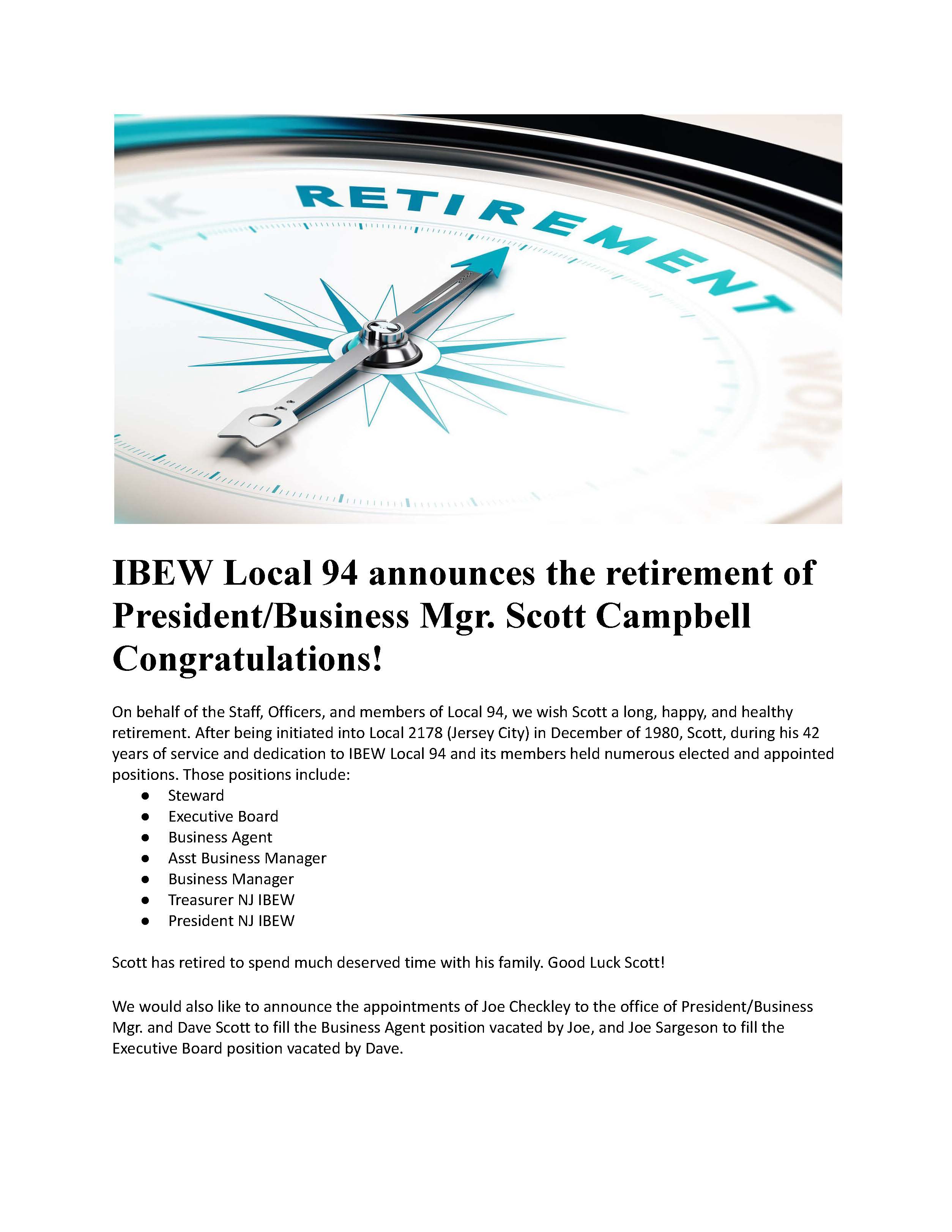 On behalf of the Staff, Officers, and members of Local 94, we wish Scott a long, happy, and healthy retirement. After being initiated into Local 2178 (Jersey City) in December of 1980, Scott during his 42 years of service and dedication to IBEW Local 94 and its members, held numerous elected and appointed positions. Those positions included:
Steward
Executive Board
Business Agent
Asst. Business Manager
Business Manager
Treasurer NJ IBEW
President NJ IBEW
Scott has retired to spend much deserved time with his family. Good Luck Scott!
We would also like to announce the appointments of Joe Checkley to the office of President/Business Mgr. and Dace Scott to fill the Business Agent position vacated by Joe, and Joe Sargeson to fill the Executive Board position vacated by Dave.