President/Business Manager's Report
We are nearing a decision on who will be selected as the Third-Party Administrator to oversee and manage our Health and Welfare plan for our Line Clearance Tree Trimmers and others who we have CBAs with. That announcement should be concluded by the end of August pending approval from our Board of Trustees…more to come.
Arclight has been identified as the buyer of the Fossil plants. They expect the closing sometime either in 2021 Q4 or 2022 Q1. Right now, everything is status quo, and as part of the sale, it was contingent on abiding by our CBA in place now.
We will be meeting with IR and the new owners in the weeks to discuss any potential impacts to our members. We have told the company we demand bargaining over the mandate of the COVID-19 vaccinations. All the staff and officers strongly encourage everyone to get vaccinated, however we don't agree with a mandate, that should be left up to the individual choice as to whether to vaccinate, and that's what we will be negotiating.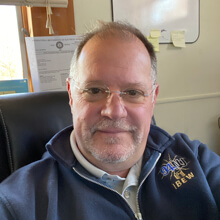 Distribution North, Transmission, FMC Report
I'll be short and sweet this month. I do want to share some really good news, as of today Metropolitan Division, the entire Division, has gone a year without a personal injury. It can be done. The management in the division give all the credit to the men and women who do the work, as they should. This is an accomplishment they can be proud of.
As always, as Metro has proven, keep an eye on each other and watch each other's backs.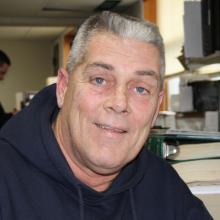 Distribution South, Central Report
We continue to look at how the AMI project is progressing. The Meter tech jobs have been posted just need to get them filled.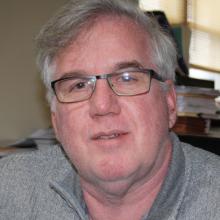 Gas Department Message
Our Synergy Mark out guys are going to be taking over the marking of Transmission Gas facilities. That work was previously being done by transmission supervisors.
In mid-September we are going to be sitting down with the company and working out the particulars. I will keep you informed. Safe Driving Team update. The company is looking for participation on a new driving initiative modeled after a program that the Nuclear Driving team developed. In Gas we are struggling with MVA, so the team is going to look at
"At Fault" MVAs, do a Data Analysis, share findings and hope to reduce At fault MVAs.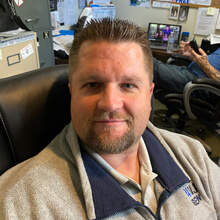 Line Clearance Message
In Davey Tree we had a member terminated, for no call no show for emergency work.
In NG Gilbert Tree we had a member suspended, for damaging a homeowner's driveway, he drove his bucket truck on it. He was out of work longer than he should have bin the company and said they missed placed his drug test results. They made him whole for all time he was owed.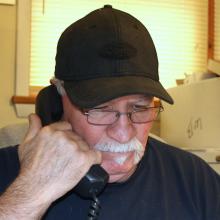 Fossil News
With July having come and gone, there still has been no announcement on the potential buyer of the plants. During a recent call with the company the outlook for the completion of the sale is still projected to be in the 4th quarter of this year of the 1st quarter of next year.
Fossil is deep into its summer run without any major issues. Planning has already begun for the fall outage season.
We had a retiree from Bergen Gen pass away, Joe Julian. He will be missed.
I hope everyone is enjoying their summer, stay safe.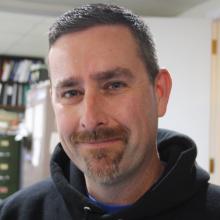 Nuclear Report
Retirements
Dave Kohut – Hope Creek – Nuclear Tech – Planning – Service Date: 6/22/1987 –34 Years of Service
Station Update
> Salem – New Fuel Delivery is underway completing the week of the 27 th , 12 CFCU LCO entered 8/20/21 work in progress.
> Hope Creek – Still monitoring Recirc seal temps.
A MESSAGE FROM JOE CHECKLEY
Congratulations Dave Kohut, enjoy your retirement. As we enter September, with the outage around the corner. Stay focused and concentrate on the job at hand. Recently there are a lot of job offers and positions starting to open, if there are issues or questions, please reach out to me or your shop steward.
Contact Information
609-216-4814 (MOBILE) | 609-426-9702 X 105 (OFFICE)| JOE@IBEW94.ORG (EMAIL)