President/Business Manager's Report
SMC Report: PSE&G has begun to roll out some protocol changes regarding the relaxation of masks as per the Executive Order which ended the Covid-19 Public Health Emergency. There will be changes where the need for masks will not be required in some situations, if fully vaccinated and able to show proof. There will however still be a need to continue to ask the questions under the JHA if entering customer's homes. If an individual does not want to disclose that they are vaccinated or not, that is ok; however, you will continue to abide by the updated JHA that will require a mask. We will continue to have discussions with the Company if and when any guidance from the CDC changes, or other protocols are relaxed.
We have been engaged in interviews with Third party Administrators to examine the feasibility to go completely self-insured with our Health and Welfare fund for our LCTT group. We will be soliciting proposals from two outfits that will essentially bid for contract to handle our accounts. The goal is to continue to provide good healthcare and save money, so that we can keep the level of coverage at par. We expect the process for the TPA selection to be done by next month, and then work to go self-insured as of 1/1/22. Once done, if we go forward, it should be relatively seamless for the members.
We will be meeting at the end of the month will the new Director in Southern division. He reached out to me and requested the meeting, and he will be bringing some of his team to meet and discuss his approach and how we can move forward. His hope is repairing the relationship. I believe this may be a good step for harmony in a division where we have previously had some challenges.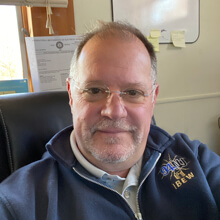 Distribution North, Transmission, FMC Report
The Company is slowly and conservatively relaxing some of their pandemic protocols. Yesterday, they released a process for our members to help in this relaxation. They are setting up methods for members to voluntarily show a proof of vaccination, allowing amended mask and physical distancing protocols for those who have taken the vaccine.
We have finally gotten news on the wearing of face shields when closing cutouts. The Company had a vendor test the high intensity light produced by a flash, and how our eyewear protected against this light. For now, they are staying with a 20 calorie shield, and safety glasses being worn when closing overhead cutout. This is coming about because of two flashes, one in August of 2020 and the other October of 2020. When the cutout flashes occurred, they caused eye injuries to our members. We have asked them to get the appropriate OWG's involved as they continue to look for solutions and light protection for the eyes other than the face shield.
This is an ongoing discussion. The difficult issue is that medically, they know what amount of intense light causes injury, but there is no standard in the industry on protection against an arc flash. More to come….
We have had some members getting jammed up when traveling to states other than those bordering New Jersey. Some have not told a supervisor or the hotline prior to the trip. This is what the process calls for. Some have not told anyone until they are being asked the question at work the morning they are returning. Save yourself the ride to work; call the hotline and let them know you traveled. If they tell you to stay home and monitor yourself, do it. That light at the end of the tunnel is getting brighter and brighter. Let's follow the process; the end is hopefully sooner than later.
I hope everyone enjoyed their Memorial Day holiday and took some time to think about those who died, as it is their day to be remembered. We are the home of the free because of the brave. As always, look out for each other and watch each other's backs.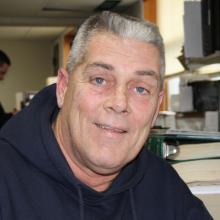 Distribution South, Central Report
The job posting for Meter Techs is up. This year, we have an election for Governor, and all 40 Senate and 80 Assembly seats. The IBEW has one of our members in the Senate and three in the Assembly who are all running for re-election; all of whom are Democrats. We have met with Christian Barranco of Local 102 who is running for the Assembly as a Republican in the 26 th district. It is important that we may have another IBEW member serving in the Legislature in the Republican party, so the labor voice will be heard on both sides of the room. We need all of you to give to COPE, as that is how we get people elected who support us in Trenton. We need all of our members to make sure they are registered to vote and vote on Election Day.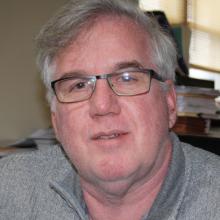 Gas Department Message
Discussions with the company regarding the Harrison Garage Mechanics and the Harrison/Jersey City Welders continue as we get closer to having a finalized agreement in hand. We had a nice send off in Harrison for Edwin Duran, our member who was being deployed overseas. The IBEW Veterans Committee and the PSEG Veteran's Council did a great job setting it up.
There was another rollover incident involving a Kabota in a Northern gas shop. The company has decided to stop the use of Kabotas; I will keep everyone up to date on info as it is shared with me. Luckily, nobody was hurt in this incident.
Another serious issue happened on a job-site in Southern gas district. A contractor was struck by a dump truck backing into the job site. The contractor sustained major injuries and was transported to a local hospital by helicopter.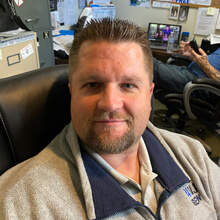 Line Clearance Message
In Asplundh Tree, the grievance we filed on behalf of Geovanni Zayas for non-payment of PTO days owed to him was made whole for any and all losses.
In Davey Tree, we had a member let go for missing time. He was on probation, so there was noting we could do for him. The good news is we got him work with another tree company.
In Nelson Tree, we had another probationary member let go for missing time. We are looking to find him work. June is your bump month, so if you want to move to another yard, tell your G.F.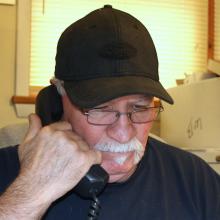 Fossil News
As of now, we do not have any update in regard the Fossil Plant sale. As soon as we have any information, we will pass it along. As you know, we represent a small Co-generation facility in the Edna Mahan Women's Correctional Facility. The Governor announced this week that the prison will be closed due to ongoing issues. Our contract runs through this November, which was the expected date for the Co-gen plant to close, as it is being replaced with individual heat and hot water units for each building. It will most likely have no impact on our members there.
The LTS transfer matrix discussions have been completed. We were able to arrive at some guidelines for establishing rates of pay to be offered for transfers within the Lab. This will enable the offers to be more consistent and fairer. It is a committee process, similar to a JEQC, with both the Union and the company reviewing the individuals' training, education, and qualifications to arrive at a fair offer. This way we have a say on the front end of the process.
We have been finding more often than not that when a member has been assigned permanent restrictions that will prevent them from coming back to work, there is a gap in time when they run out of sick benefits to when they are able to collect their disability pension. We have brought this to the attention of the company, and are looking to engage them in talks to find out how this can be fixed.
We are looking at available dates to reschedule the Dinner Dance later this fall. It is a fun event that everyone who attends enjoys. We will update everyone when we have more information.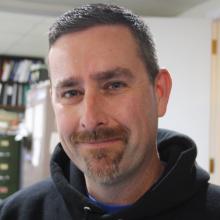 Nuclear Report
Retirements
Rick VanRaay- Salem – Nuc Tech Controls Special – Service Date: 4/30/1990 – 31 Years of Service
Rich Beckwith – Salem – Sr. Nuc Tech – Planning – Service Date: 10/20/1986 – 34 Years of Service
Kim Bierman – Nuclear Custodian – Service Date: 2/26/2001 – 20 Years of Service
Station Update
• Salem – Dry Cask Storage Campaign will begin in July, we are currently finalizing Dry Cask Agreements.
• Hope Creek – actively monitoring parameters on the pilot valve assembly of the "H" safety relief valve (SRV). Operators first observed an unexpected temperature fluctuation earlier in the month during steady state operation; indications have since stabilized. Hope Creek is working through its standard contingency planning. Further details will be provided in the weeks to come.
• Common – Covid mask protocol – Members who have a valid vaccine card on file with the company can relax their protocols for face coverings. Members who do not have a vaccine card on file with the company, simply just wear your mask and maintain physical distance as you have been doing during the pandemic.
Upcoming Meetings and Events
• Independence Day 7/4/2021 (Observed7/5/2021) Summer 10's – On July 5th, employees will be off with holiday pay of 10 hours. If employees are required to work on the holiday, they shall be given the regular holiday pay and, in addition, one and one-half times for all time worked within their regularly scheduled working hours. Hours worked outside of the regularly scheduled working hours on the holiday shall be paid for at two and one-half times.
• General Membership meeting -110 Hickory Corner Rd Hightstown NJ – Thursday, 7/8/2021 @1800
• Executive Board Meeting – 299 Ward St. East Windsor NJ (Local 94 office) – 7/16/2021
• Nuclear Stewards Meeting – 171 S. Broadway Pennsville NJ – Tuesday, 7/20/21 @ 1730
• 3rd Step Grievance Meeting – Monday, 7/26/21 Zoom Details and RM # TBD
A MESSAGE FROM JOE CHECKLEY
Congratulations to all the retirees. As we enter July, and the start of the Salem Dry Cask Campaign, be aware of changing plant conditions, especially heat stress. Be on the lookout for one another and remember to hydrate. PPEO does not start and stop at the gate; heat related illness can happen unexpectedly and rapidly.
Contact Information
609.216.4814 (Mobile) | 609.426.9702 x 105 (Office)| joe@ibew94.org (Email)