President/Business Manager's Report
The ZEC hearings began the first week of February. I testified on behalf of Local 94 to express our support for the ZEC program and the importance of keeping the plants operating, as well as the possible affects to our membership and many other jobs. The evidentiary hearings are set for some time in March, with the BPU rendering its decision sometime in April… more to come on that.
We have had a couple meetings with the Company on the Electric side of the Utility, to discuss the approach to the AMI project. This project is slated to take four years to complete. We see this as an opportunity to have some growth with our membership to accomplish some, if not all of the work.
The Local has been pushing at various levels in the state government to get our folks to be moved up on the essential workers list for the Covid19 vaccine. PSEG has also reached out to various hospitals in efforts to partner up and see if there is any way they could provide vaccines to our employees, who meet various criteria as it exists now. So far, there are 2-3 hospitals that are willing to form a partnership. Understand that this is not a guarantee, and anyone that wishes to get the vaccine should continue to sign up wherever they can, as well.
Training should start to kick in in the month of March at the division headquarters, with a combination of the Training Center Instructors and Supervisors, as well as Union Adjunct Instructors. We are looking for a possible 6-8 Adjuncts on the Electric side, and if we get the volunteers to step up and perform the Adjunct Instructor role, we should have the most recent new hires, as well as the folks that have been held up, all trained by the summer.
I would like to ask everyone to take a moment of pause to remember our recently fallen members:
Anthony "Rocky" Laratta
Bob Engler
Steve Jones
In closing, I would like to thank everyone for their continued due diligence during the pandemic.
Stay Safe & Mask up!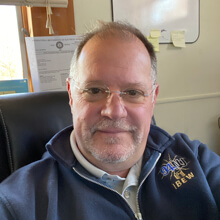 Distribution North, Transmission, FMC Report
Covid 19: it's a phrase that has encompassed most of 2020, and continues into 2021. Many of our members have been able to get the vaccination because of their endeavors outside of their duties with PSE&G, such as volunteer firemen, family members of medical workers, et al. I can't say enough about the efforts of our members across all lines of business—the distancing, the mask wearing, thinking about others if they were exposed or believe they were exposed to the virus. Many people talk about it; our brothers and sisters have lived it. There appears to be some light at the end of the tunnel, but we have to stay as vigilant as we have been for the last year.
Frank Brennan is reporting the understanding we have to get the training needed back onto the timeline, to get the recently hired to a productive level and help in the much needed assist to the workforce. I won't repeat what he is reporting on.
We were recently invited to sit in on a virtual meeting that was onboarding new hires. The Company covered a great deal of information. They shared how they should be calling certain departments within the Company when issues arise.
What was missing from the Company's presentation was the new member's ability to approach a shop steward or a fellow brother or sister to see if the Union could help in the resolution to the issue. We ask that some of our senior folks, the leaders of the groups and our stewards, make it clear we want to be in the loop and that we can help in any resolution.
I'm going to finish by thanking Jason Howlett, Chief Underground Division Mechanic, serving as the Chairman of the Line of Business Safety Council for the last ten years. In this role, he has served the Union and its membership well. As he moves along, I want to thank him personally, and collectively on behalf of the Union. Good luck in any future endeavors, Jason; job well done.
As always, watch out for each other's backs out there.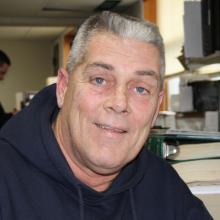 Distribution South, Central Report
It has been about one year since we first heard of COVID-19. Much has happened in that year. Most of the world was shut down for part of it. Now, the State and the Region starts to lift restrictions on gathering and other protective measures, but we cannot let our guard down on what needs to be done to prevent the spread. There have been COVID outbreaks at several reporting locations around the state, leaving those locations short-handed and putting a strain on other locations to keep the system running. We need to continue to practice social distancing, wearing a face covering, and staying home when sick, as we wait our turn to get vaccinated, in order to keep ourselves, our families, friends, and coworkers safe from COVID-19.
The Company has approved three new FR face coverings; they have been ordered, and should be available soon. The face shield will no longer be required as COVID-19 PPE. We have met with the Company on Overhead and Underground training. Overhead training is scheduled to start March 1. The initial five weeks of line school will be conducted in the divisions that followed up by three weeks, and Hot Secondary conducted at Edison Training Center. We have 48 Apprentice Linemen waiting to start training that has been delayed for far too long. Doing the five weeks concurrently in the division, then doing two classes of eight in Edison will make it possible to get all 48 apprentices through line school and hot secondary training by the end of June. We will need volunteers to be Adjunct Instructors in the division to get this done. The Adjunct Instructors will need to be dedicated through the duration of the initial five weeks of training for this to work. Please consider volunteering to be an Adjunct Instructor. The Underground has 26 Apprentice Division Mechanics in progress, and all of the training is still being conducted in Edison. All 26 Apprentices are scheduled to complete Underground Safety Orientation and Basic Cable Splicing by June 25. COVID has made training a real challenge for everyone, but we will continue to work to get everyone all of the training that they need.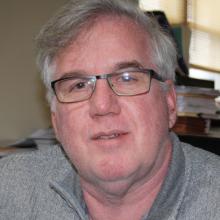 Nuclear News
We are having some issues with Covid pay for 12 hour shift workers at Hope Creek. The Company feels they can revert them to 8 hours per day, either Misc/pay or sick time. The agreement says they can revert to 8 hours for pay purposes. This happens normally when someone goes out longer term. The problem we are encountering is a mid-week return to work; the Company believes they can work them for 8 hours each day because that's how they were paid Monday. 12 hour shift personnel have no 8 hour shift, period. PSEG Power was nice enough to remove any and all monies for FR Clothing for our new Lab Technicians. I am working on getting the monies put back in their account. As is everywhere in the Company, Nuclear has dropped numbers of the workforce. From April 2016 to present, our membership at the Island has dropped 61 total IBEW positions.
Lastly, Scott testified in favor of the ZEC subsidies. The Company is saying if they don't get all that they got in 2019, they may have to close the Nuclear Stations.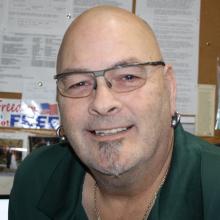 Gas Department Message
February continues to be a challenge for us, weather wise. Due to the recent snowstorms, 3 of our gas locations have had to put on additional standby crews to respond to emergencies. I am happy to report that all locations have been doing an excellent job filling those extra standby crews and working safely during these hazardous weather conditions.
On the hiring front, we continue to have multiple job postings at all of our gas locations. Please encourage anyone you may know looking to start a career here to apply.
Some very sad news; we had an active member, Steven Jones, unexpectedly pass away at the age of 43. He leaves behind a wife and two children. A Go-Fund Me page has been established to assist them in this difficult time.
Our thoughts and prayers are with his family.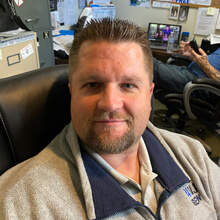 Line Clearance Message
In Lewis Tree, we had 2 members terminated for not coming to work for storm work.
We have another company that has signed up with our Local for line clearance Work. The company's name is Obsidian- Integrated, and they will be working on JCP&L property.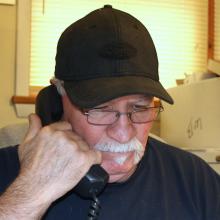 Fossil News
This month has brought with it multiple snow events, leaving behind significant accumulations and subsequent freezing temperatures. While watching the news unfold of the unprecedented cold temperatures that hit Texas, and the ensuing blackouts, I think back to the extreme weather conditions our generating stations endured through the polar vortex of 2014. Our success through such challenging conditions then and now is a testament to each and every one of our members and their dedication to our plants.
One of the suggestions for NJ, proposed to the BPU, would be to leave the PJM power pool and take on a structure that was compared to ERCOT in Texas. This arrangement would allow for the pricing of renewables and carbon free power to not include the dollar amount of the subsidies provided to them. The thought is to have the renewables and carbon free sources be dispatched first before fossil fuel powered sources. My personal opinion is that you need a balanced approach that utilizes all forms of power, so we do not jeopardize the health and well-being of the residents of NJ by limiting your resources. Time will tell which direction the State of NJ will go.
The divestiture of the Fossil stations is ongoing with no new news to report at this time. If you have questions and concerns, continue to forward them to the Company and us, and we will add them to a running list of questions and items of concern contributed by the membership. As more information becomes available, we will share with everyone.
Fossil has undergone a tremendous amount of change in the last 5 years with the closure of M+RS, Mercer, and Hudson, and the restructuring of the stations and normal workforce numbers. Since 2016, we have lost nearly 360 positions in the plants, M+RS, and LTS. As I see the seemingly incredible push for renewable and "green" energy, I always ask myself, "How many full-time positions are associated with these projects?" I drive by solar fields and see no cars parked outside of them; some estimates put the number of full-time positions to be associated with the wind project at 60 or so. With the astonishing amount of rate payer funds associated with these projects, which are a huge opportunity for the construction locals, what opportunities exist for the full-time operations? How many people will make a career out of these sites? How many people will put kids through college, buy a home, or buy a car or boat with their salary from these projects? Our power plants, including Nuclear, contribute heavily to the local and regional economies through direct and indirect means. Our industry has changed significantly in the last 20 years and will continue to evolve going forward.
As we process these changes, stay vigilant with each other's safety, and continue to do what we have done best, as history has shown— operate the best power plants in the country.