President/Business Manager's Report
To say that 2020 was a wild year would be a drastic understatement.
I can only hope that as we close out the year, we can all step back, take a moment, and count our blessings. Because at the end of the day, we still have family, friends, our work brothers and sisters, and the support of lots of incredible people in our lives. Let us keep in our thoughts and prayers the families and friends of our recently fallen brothers, Henry Hascup and Dave Rossi.
We continue to be in discussions with the Company about extending some current Letters of Agreement through 2021, such as the Lineman and Miscellaneous Mechanics working in MCD, just to name a few. The thought is to have the interest posting up after the New Year. In addition, we are currently in discussions about LTS and the transfer of that group to Services, and the CMS agreements.
The new building should be able to be closed on hopefully by the end of the year, if not shortly after the New Year. More to come on that.
Please be safe this holiday season, and take time to cherish the moments we do get with loved ones.
Be well, and again, thank you for being awesome!
Best wishes and let us have a great 2021!
Stay Safe and Mask up!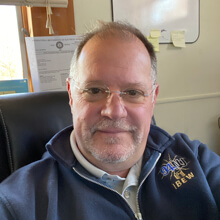 Distribution North, Transmission, FMC Report
I have to begin with very sad news. Dave Rossi, a Chief Lineman from Metropolitan Division, passed away as a result of Coronavirus. Dave had 35 years of service with the Company. To those who knew him best, Dave was a good Chief Lineman, but more importantly, he was a good man who was respected by his co-workers. My thoughts are with those of you who did know him best. Let us keep his daughters, Lauren and Marisa, and his brother Ed in our thoughts. Rest easy, Dave.
As predicted, the virus has surged with the fall and winter upon us. Christmas is around the corner; I for one will be limiting my usual large family gathering. I am sure everyone will do what they feel is right for themselves. Be careful with whatever you do, as it is definitely a challenging time.
On the work front, the training is moving forward with a combination of virtual and hands-on training. The virtual portion will be the training that is exclusively in the classroom. Where hands-on training is part of the curriculum, the workstations and/or yard work are designed to be physically distanced with the trainees using the proper PPE. This is a work in progress, and continually reviewed. As the hiring of new employees continues, this review is to ensure the quality and substance of the training are not diminished.
Looking back on 2020, it has been a year of many challenges. Thank you to my Brothers and Sisters, for your patience and understanding as we have met the challenges together. As always, look out for each other and watch each other's backs. Merry Christmas and Happy New Year to you and your families.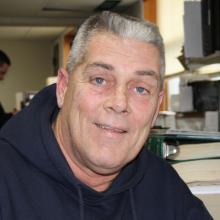 Distribution South, Central Report
2020 has been a challenging year for everyone, and the start of 2021 does not look to be any better. We all need to continue to wear our mask and practice social distancing for at least the first part of 2021. The first COVID vaccine has been approved, with a few others that may be approved very soon. Hopefully we will be able to return to a more normal routine by spring or summer.
The company has released the updated COVID 19 PTO policy for 2021. On January 1, 2021, everyone will be eligible for a new allotment of 80 hours. Changes to the policy allow for 80 hours for child care, up from 40 hours. The updated policy also removes language limiting the amount of time for child care if both parents work for the company. Both parents will have 80 hours for child care under the updated policy.
I would like to wish you all a Happy Holiday season. Whichever holiday you and your family celebrate, I hope it gives you all some joy. For all of you who celebrate Christmas as I do, dry macular degeneration I wish you a Merry Christmas and Happy New Year.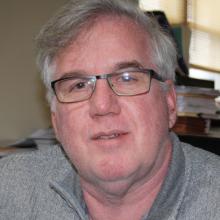 Nuclear News
As of the writing of this, Salem U/1 has returned to service after 72 days of outage. Our members did a great job under the worst of conditions, with masks and gloves worn all day and all night. Very few cases of Covid-19 for the amount of people on the site and the man-hours worked.
It is the company's desire to move the 5 Maplewood Lab technicians to Nuclear as Nuclear employees. We are finalizing an agreement. There would be no changes to job specs; strictly a move from MTS to Nuclear as a reporting location. This move is very similar to the Relay Techs move from 2015.
We have 2 new shop stewards starting on Dec 1: Steve Simex (HC Op's) and Billy Mower (Salem Op's). Please wish them well on this new endeavor.
I would like to wish all members of IBEW LU94 a very Merry Christmas and a Happy and Healthy New Year.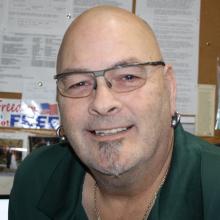 Gas Department Message
As we all know, COVID-19 continues to be a hot topic. The positive COVID cases are back on the rise, and with that brings more scrutiny. I would ask that we continue to keep socially distanced when possible, and continue wearing our PPE and reviewing current JHAs. The company continues to take a hard line on issues regarding COVID-19 PPE, and are handing out elevated discipline.
On the safety front, we have two new LOB co-chairs, Joe D'Alessandro and Mike Vega, both of whom are IBEW 94 members. The company just rolled out this year's safety survey using survey monkey on the phone or MDTs. The second round of surveys are going out this week. The LOB leadership, as well as safety chairs, are going to be compiling all the information and relaying it back to the membership via the safety councils. Continue sharing "near misses" and "stop the jobs," which helps to keep safety in the forefront of everybody's mind.
The company is still attempting to fill positions in all our Gas locations. We have bids up in every location, as well as via the career link on the company's website. If you know someone who is looking for a job, make sure they apply.
Happy Holidays and be safe!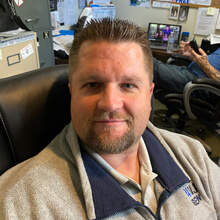 Line Clearance Message
In the world of trees.
We are at the end of the year, and all the tree companies are finishing up their work. So, they are looking for work out of state. If you are asked to go, you need to find out for how long you will be there. Once you are there, you cannot come back until the company releases you. Also, you need to find out what the pay scale is, and also the accommodations you will receive. I am glad to see our line clearance members are growing; we are now around 800 members.
We must stay on guard with this COVID-19 virus. Wear your mask when riding in the trucks with others.
Finally, have a safe and healthy holiday.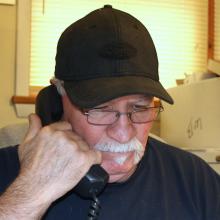 Fossil News
It has been a long year for Fossil with more activity than most of us would care to remember. The
plant's respective portfolios are expected to be handed over to Goldman Sachs this month to begin the
marketing process for the divestiture. As interest develops and more information becomes available,
we will have a better idea what the future holds for the generating stations. The resurgence of the
Coronavirus has been hitting New Jersey especially hard. We have not been immune to it here at work.
We must remain vigilant and keep up with our practices to protect one another at work and at home.
We are continuing discussions with the company for the eventual transfer of LTS from Power to the
Services Corporation as well as the movement of the LTS satellite group into the Nuclear Maintenance
Organization. With the fledgling wind power industry in New Jersey ramping up, we will be watching
closely for opportunity to grow our membership wherever we can. The changing electric industry will
require us to adapt to remain viable for the foreseeable future.
As 2020 slowly is ending, we look back at the struggles we have all been through, both professionally
and personally. Nationwide, many people have had their hours at work reduced, transitioned into a
work from home situation, had drastic cuts to their compensation, been laid off, dealt with virtual
education for their children, had family members or friends fall ill or succumb to the Coronavirus. We
look ahead to 2021 with the hope of better days ahead, the prospect of a vaccine to protect ourselves
and our loved ones. The spirit of the American people will rise as we exit a bitterly divisive election, and
start to hopefully turn the corner on the ongoing pandemic. I am thankful for being born and raised as
an American, I am proud to be part of our Union, and I am proud of the dedication all our members have
shown during these trying times. Happy Holidays to everyone, best wishes and health for the coming
New Year!